Find the Right Book
Find the Right Book
Step 1: Know your child's interest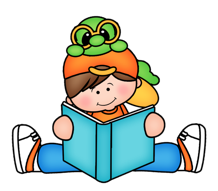 Genre


Favorite Author

Favorite Book Series
Step 2: Know your child's reading level
Ask me

5 Finger Check – Go to any random page. Your child reads the page, keeping track of unknown words.

0-1 mistakes – may be too easy

2-4 mistakes – right on

5 mistakes – too challenging
My Tip
: If the genre is of high interest, but a bit too challenging, try having a "book club" with your child and discuss the chapters together to ensure they are comprehending the story. Sometimes interest level is more important. Just avoid frustration.
Step 3: Go shopping! I like to browse at bookstores such as Barnes and Noble, because they do a great job at sorting books according to general reading level.
Step 4: Use the AR BookFinder App and

scan the book's barcode. This will give you the ATOS Book Level. A Book Level of 3.2 is third grade, second month.

Step 5: Use the Common Sense Media App to ensure the book is appropriate. This may not be a problem now, but when your child begins reading higher level books, this app is a must. This will give information about the naughty stuff!